Every year, we put enormous stress on ourselves to get the 'perfect' holiday greeting. What usually happens is as follows: dress the children up, kids don't cooperate, we end up screaming, and it's far from having a holly jolly ANYTHING.
Here are some tips to help ease into this year's holiday greeting. Home is, after all, where the heart is.
I'm a true believer in snapping your holiday card photo or your client's holiday card photo at home. But instead of all piling up in front of the tree here are a few other spots that can make your holiday card photo more of your own:
How to Snap a Great Holiday Card Photo at Home
Take a photo In front of the house. This feels welcoming and gives you a home for the holidays kind of vibe.
Using window light (for backlight or even light). Pile the kiddos all on a piece of furniture and start snapping.
Go to bed! Whether it's just the kids (or you too!) bed shots are really a fun way to get everyone in the frame with less pain. If you want to go for more of an action shot, have the kids doing something they love to do, like jumping or reading to a younger sibling.
Film them doing something festive. Whether it's making a gingerbread home, decorating, etc. these fun candids can also be used on the interior or back of the card.
Pile the kiddos all on a piece of furniture and start snapping. This image below uses backlighting.
This image uses light from a front door coming into the hallway while the second from a window.
This backlit image was shot at golden hour. As the sun dips down outside and filters through the window, you can get some magical shots.
Don't fall into the trap that everyone must always be looking and smiling at the camera. Let your card tell a story.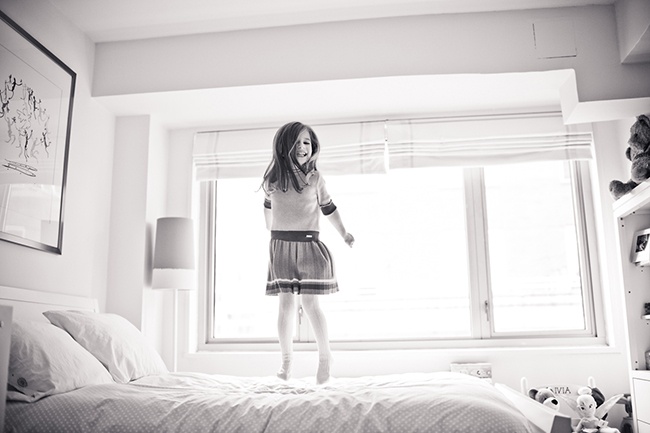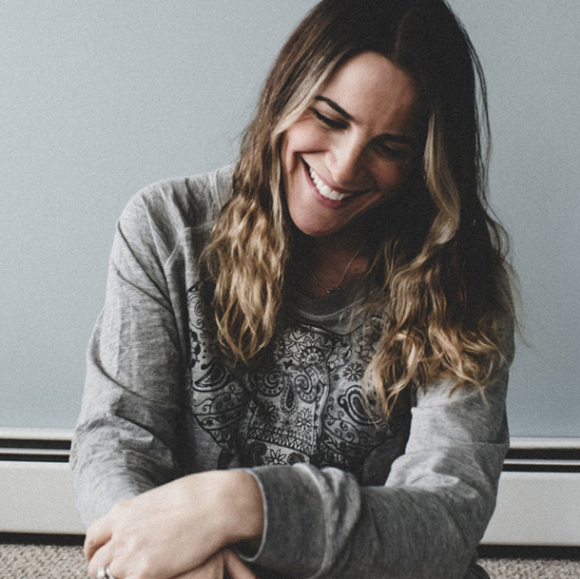 About the Author
Jennifer Tonetti Spellman is a New York–based children's photographer, blogger, and mommy of two girls. She's a contributor at Womeninstreet.com and teaches photography courses at Illuminate Classes, "a photography education community focused on bringing meaningful insight to your art and your business."