My littlest daughter, Portia recently finished her first year of preschool! As Class Mom, I wanted to organize a very special gift for her amazing, loving, patient, magical teachers who helped her learn and grow so much this year. It isn't easy handling a room full of two-year-olds!
I decided to make a "Thank You Book" for her teachers using Pinhole Press' Petite Softcover Square Layflat Photo Book. I've used Pinhole Press over the years and have always loved the easy to use design templates and the gorgeous print quality. 
I asked each parent in the class to send me a photo of their child holding up a handmade "Thank You" sign. I also had them ask their child "what was your favorite part of school" and send me the answers. Some of the responses were hilarious! My favorite was Portia's "all of it!"
Once I had everyone's photos and quotes I uploaded it all to Pinhole Press and began designing my book. The process was so simple and stress-free. This is coming from a true graphic design/book layout novice!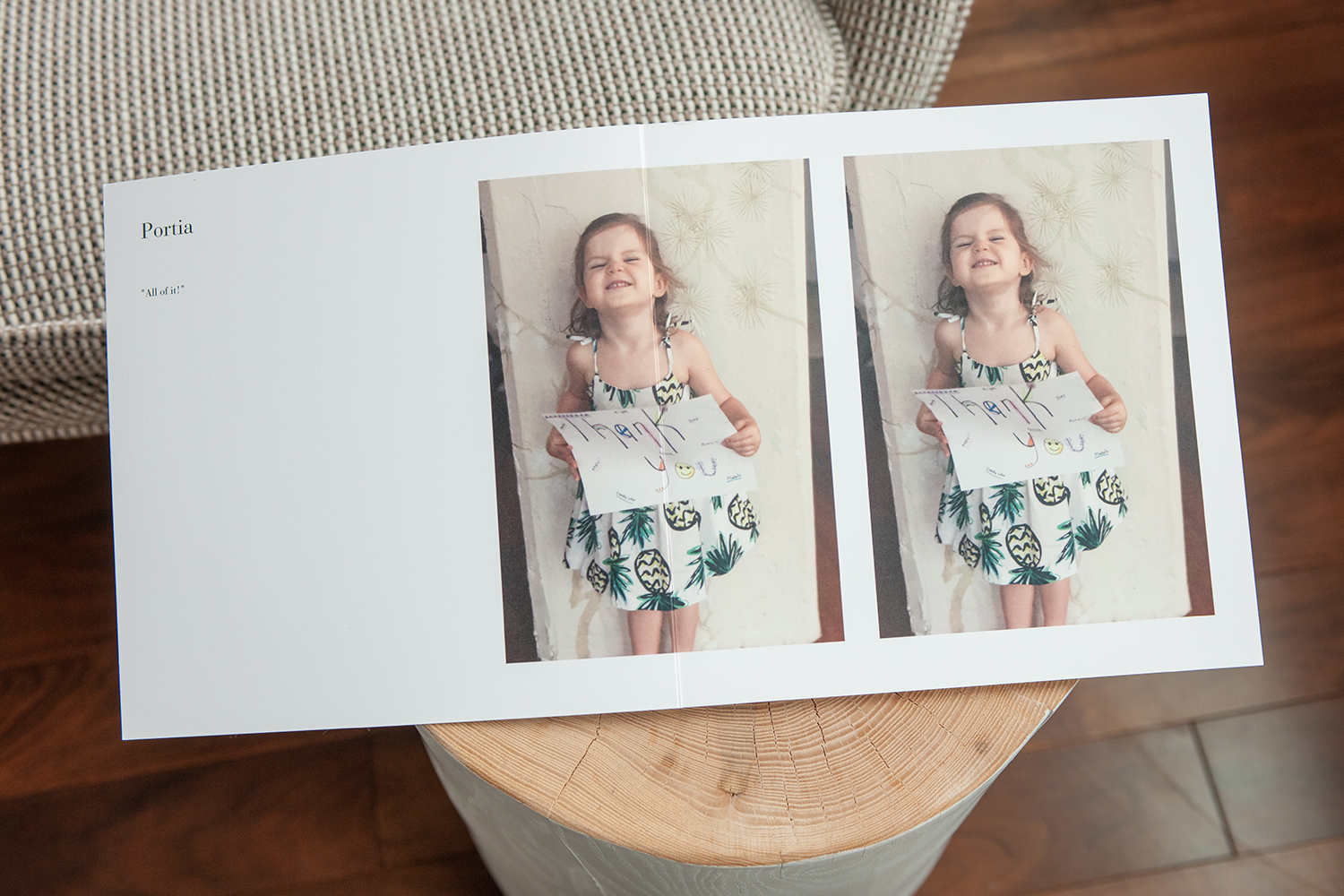 I couldn't be more thrilled with the final result. The books came out so beautifully and the teachers were so moved.
I definitely plan on doing this again next year for Portia's teachers. I may even make one for my older daughter Hermione's camp counselors this summer!
About the Author: "I am a born and bred New Yorker who loves all things
New York and has a passion for healthy living, books, theater, and Mommy and Me moments. After years of adventures in the city and new discoveries, I created Mercer + Green as a way to document and share my journey and discoveries with others. You can follow my adventures on Instagram @sarajanemercer"