Photo by Clare Mullins Photography
There's nothing I love more than being spoiled by my husband for Mother's Day, but boy do I look forward to the day my little can show me love in his own way. Celebrating the main event with the entire family is amazing, but I also find it so special to share some alone time with just my son.
Oliver is three and (so far) an only child, I am a working mama who loves to spend lots of time as our little family of three on the weekends. So outside of Ollie accompanying me to the grocery store or Target run, we don't have an abundance of one-on-one time, I love taking him on special mother/son dates. I am currently planning an outing with him to celebrate the upcoming holiday, here is my short list of ideas for great mother/son dates.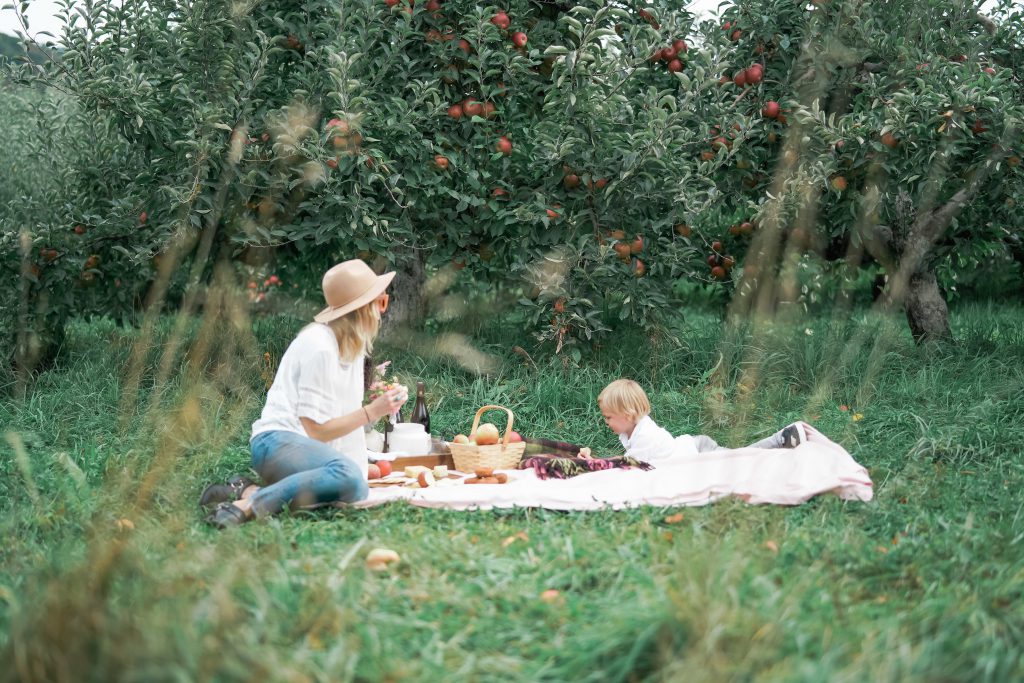 Photo by Amour and Lace
1. A Picnic. Picnics are my go-to. It's low cost, you're outdoors and you can prep for your picky eater. Your little can run around while you set up and when you're finished, you don't even have to wait for the check. Win-win! A few picnic tips: don't overpack, especially if you're the only one carrying your gear. Use disposable. I am earth-conscience 99% of the time, for picnics, I go for paper. Don't be afraid to bring the wagon, wheels make things easier.
2. An ice cream date. A one-on-one dinner with a toddler can be a challenge, opt for something a little lighter, just dessert. Kids LOVE when they have choices and at an ice cream shop, the choices are plenty!
Photo by A. Fatouros Photography
3. The Zoo. If you're looking for a more involved date, the zoo is a great option. You get that special one-on-one time, there is always something to look at and talk about, you can pack your own lunch and snacks and there aren't too many dreaded souvenir traps. If your zoo is large and seems overwhelming, try a petting zoo or a local farm.
4. Coffee date. This one seems a little counter-intuitive, but if you're a person who sneaks off to the coffee shop for meetings or alone time (guilty), your little will be thrilled to tag along. Order a hot chocolate for them, a cappuccino for you and settle in for a sweet conversation.
I find that kids love any time with mom, but if you call it a "date," it makes it seem extra special because that's something mom and dad usually do without kids. Again, anytime you can give them choices, they feel like they are grown-up and included. I hope you have an amazing time celebrating Mother's Day with your little one!
Lauren Koster is a lifestyle blogger, content creator and wedding designer at Lauren Koster Creative. She is a recent East Coast transplant living in Grand Rapids, Michigan with her son, Oliver, husband and their spunky dog, Maggie. On any given day you can find Lauren exploring her new city on her Vespa, creating one-of-a-kind wedding and window displays for clients or dreaming of her next travel adventure. Follow Lauren on Instagram @laurenkostercreative