The only good part about coming home from your Disney World trip (well, besides sleeping in your own bed again!) is getting to see those beautiful memories you made printed in a photo album.
While I am ALL about putting your phone down and just enjoying the moment through your own eyes,
You'll want to stop your family for a quick minute to make sure to get these 10 iconic photos to really complete your photo album.
1. Cinderella Castle at Magic Kingdom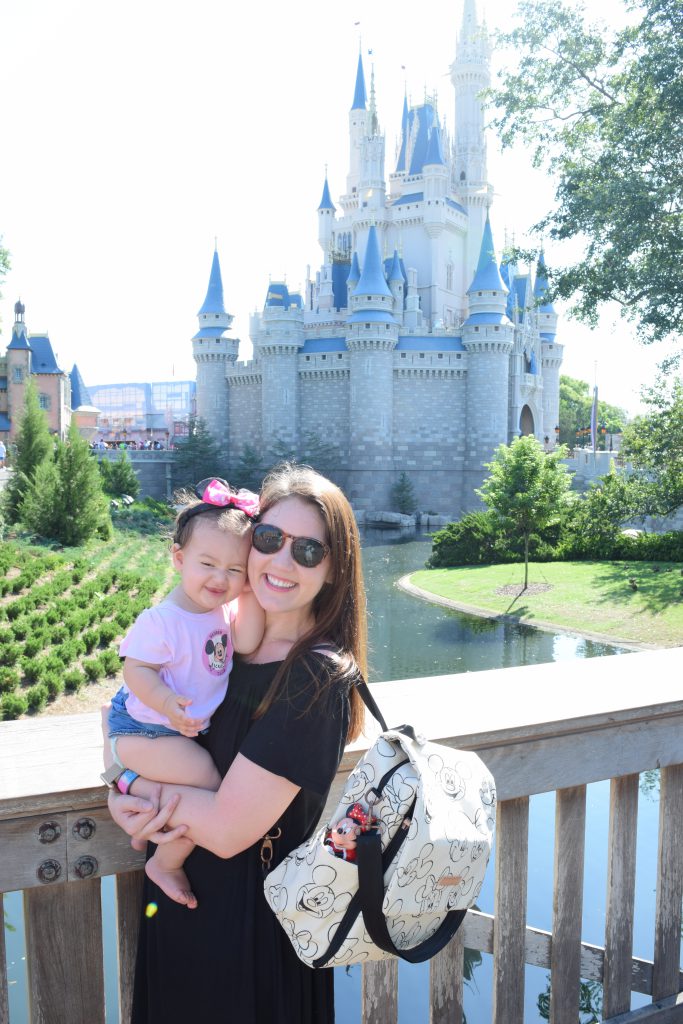 There's no one perfect spot to get this picture. Whether it's partially down main street with the castle centered in the background or getting a good spot closer up, you'll want to make sure to hand the camera off to someone else to get everyone in this picture! I like to find a spot where the area behind me is roped off so I can avoid strangers in the background, this one was taken on the bridge headed towards Liberty Square.
2. The Purple Wall at Magic Kingdom

There's something about the lighting and the color of the wall, but this spot always makes for GREAT pictures! It will brighten up your photo album and look great on your Instagram feed. You can find this spot on the walkway from the Tomorrowland Terrace headed towards the entrance of Tomorrowland.
3. Dumbo at Magic Kingdom
To get the best picture of your time on this classic ride you'll need to split up and have someone in your group sit in the Dumbo right in front of whoever you are getting a picture of. Try going around sunset for the best lighting!
4. Bubblegum Wall at Epcot
You can find this bright wall at the exit of the Spaceship Earth ride. Again, makes for a great pop of color in your photo album! You may have to wait your turn, this spot isn't large and there's usually someone else trying to get a picture here too!
5. Spaceship Earth at Epcot
The big ball! You can snap your picture right when you walk in the park or get a picture as you head towards the World Showcase. There are always Disney PhotoPass Photographers hanging around to take a picture of your whole family, so look out for them. Pro tip: the Disney photographers will take a picture with your phone or camera so don't worry about it if you don't buy the "Memory Maker" option or buy their picture.
6. The Tree of Life at Animal Kingdom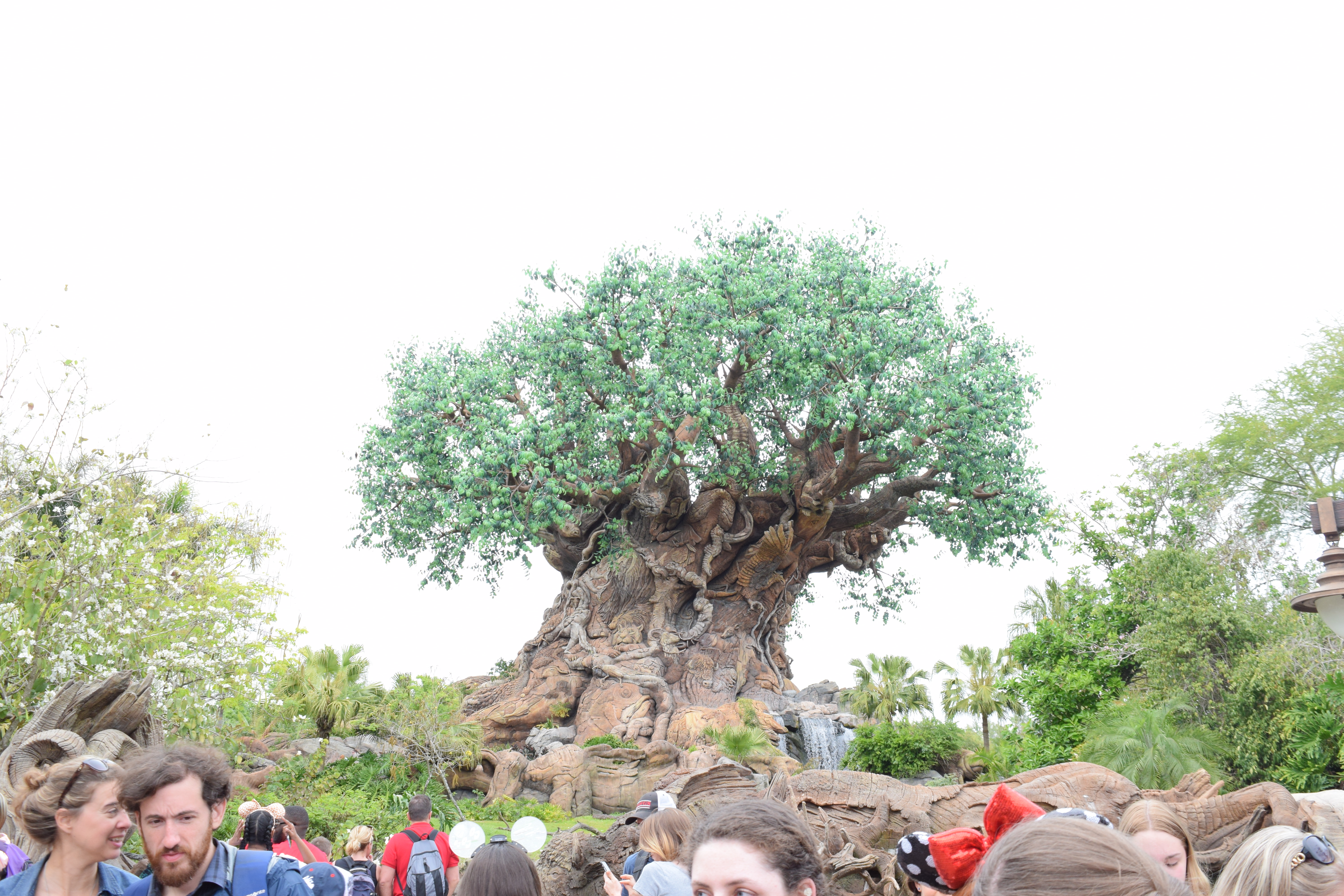 You can't miss it, the symbol of the park will be visible after you make your way through the Oasis (the entrance) headed towards Discovery Island.
6. Hollywood Tower of Terror at Hollywood Studios
Be sure to stop for a nice photo in front of the iconic Tower of Terror on Sunset Blvd., even if you chicken out and skip the ride!
8. Somewhere on the Boardwalk
Disney's Boardwalk is such a romantic and charming gem of the Disney World property. It has relaxing spots to enjoy coffee or ice cream, great restaurants, fun games, shopping and lots of magical photo spots. You can walk there or take the boat from Epcot's World Showcase or Hollywood Studios.
9. Meeting Your Favorite Character (any park)
Even if everyone in your group is a little too old to meet the characters, you have to make a little time to grab a picture with your favorite!
10. With Disney Balloons (any park)
The cast members know the drill at this point, just ask if they wouldn't mind letting you grab a picture with the balloons.
And if they aren't too crazy busy, they are usually happy to hold them down a bit and step out of the way so you can snap a colorful photo. Have your camera-man (usually, mom) kneel down a bit to get lots of balloons in the shot!
For more tips and tricks on Disney World Travel, read our 'Before and After' series.
About the Author
Nicole Boggs is mom to Clara and mom-to-be to a little baby boy, and has been lucky enough to visit Disney World for mini-vacations hundreds of times. She shares all of her Disney planning tips and advice on her Instagram @WaltsWaytoVacation.