It's officially just days before Valentine's. A lot of people are stressing over finding the right gift for their special ones. Unfortunately, the feat can prove monumental—even with all the possible options available! So how do you find the perfect Valentine's gift?
Different couples have very different ideas of what makes a gift perfect. Depending on what 'stage' you are in your journey as a couple, certain gifts can convey more meaning than others. The length of the relationship is just one factor to consider.
Couples who are in a long-distance relationship may go extra creative with their gifting efforts, and even singles deserve splendid ways to celebrate self-love.
Pinhole Press collates awesome gifting ideas for every stage of the relationship, from new lovers to engaged couples. These ideas range from the simple yet genuine to the extravagant and exciting. It includes not just material gifts but also spectacular plans for adventures that will surely make this Valentine's Day a beautiful memory to remember.
Check out this infographic for specific gift options and date ideas for every relationship stage and how much they'll possibly cost.
Some experts and authority bloggers were kind enough to share their thoughts about the tradition of gift-giving during Valentine's day, why it's significant to relationships, and how you should proceed.
"Focus on giving love. Remember the love you feel is the love you give. Even if you're in a relationship, write yourself a love letter about your wonderful traits and acts of courage. Tell yourself you love you. Read it aloud in the mirror. This may sound foolish, but it works and boosts your self-esteem! You can also focus on the positive traits of your partner. Imagine opening your heart and sending him or her love. If that's difficult, recall a time when you shared love, and then bring that memory fully into the present."
– Darlene Lancer, JD, MFT, (www.whatiscodependency.com) and (howdoidate.com)
"I think that when giving a gift, it shouldn't be the monetary amount, particularly for Valentine's Day. It's much more special to get something with thought behind it, like a well-written card or a nice dinner reservation without your phone."
– Kait Hanson, www.communikait.com
"For me, when it comes to Valentine's Day, the most important thing is memories, whether it's making new memories by spending time together, going on a trip or doing an activity together or reminiscing about old memories like making a video from a trip, an album or a canvas. As a traveler and a photographer, treasure experiences, connections and memories above "stuff"."
– Elena Ollick, Every Avenue Life (everyavenuelife.com)
"For me, gift-giving for Valentine's Day is not as important as the overall act of showing your significant other that you appreciate him/her. Whether that is via a tangible gift, an act of love, or time spent together, just make it thoughtful."
– Melanie Edwards, modernmami.com
"I am honestly not the lovey-dovey type and never have been. I don't love giving or receiving gifts with my husband because he always is more creative than me! It always feels like a competition and it's a lot of work. We decided not to do gifts on smaller holidays like Valentine's Day and just get something for our daughter. If you do spend money on a Valentine's Day gift though, I would say that under $50 is acceptable. You can get tons of amazing things for under $50, especially if you are going to go out to dinner!"
– Jennifer @ teachworkoutlove.com
"Anywhere from 0$ (DIY gifts) to 200 $ are spent on Valentine's Day gifts, but the price is not as important as making the gift personal by putting some thought into it. We all know how precious our time is, so spending some on another person's gift already shows how important they are to us.At Chipolo, we noticed that Valentine's is not just about romantic gifts anymore, it's slowly being broadened to include gifts for family and friends as well.Additionally, we see that custom printed Chipolos, where the customer can print their own message on a Chipolo, always attract more attention than our other special editions, again showing how important it is to make the gift personalized."
– Spela, chipolo.net
So take the hassle off your Valentine's Day gift shopping, and consult this handy infographic guide for presents your significant other will surely appreciate. Got more fantastic ideas? Tell us in the comments.
EMBED THIS AS AN INFOGRAPHIC

Use this code to get a full-sized image copy of this page for your website.
Related articles:
How Much Should You Spend on a Gift for Your Boyfriend or Girlfriend?
How Much to Spend on Your Boyfriend for Valentine's Day?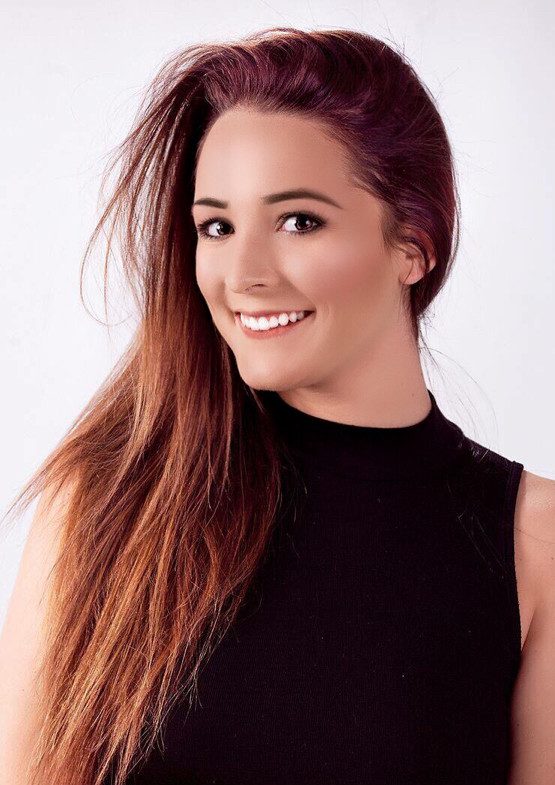 About the Author
Abby Tolbert is a Marketing Coordinator at Pinhole Press. A self-proclaimed chicken tender aficionado, she loves spending her free time looking for the area's best pub fare and taking sunny walks in Albany's historic Washington Park.