Your friends here at Pinhole Press have been cooped up for months. But it's been a great excuse to dream up new ways to spread smiles throughout the holiday season. And we couldn't wait another day to share some of our favorites with you!
Educate
We can probably all agree that learning has been tough to navigate this year. So why not make some lessons a bit more fun for everyone!
Our Custom Board Book of Healthy Habits is a fun way to encourage clean hands, healthy eating, and so much more.
And in the spirit of learning new things, check out our ABC Sign Language Board Book.
These glossy, spiral-bound (5.25 x 5.25″) personalized books combine letters, colors, and familiar faces to make learning engaging even when it's happening at your kitchen table.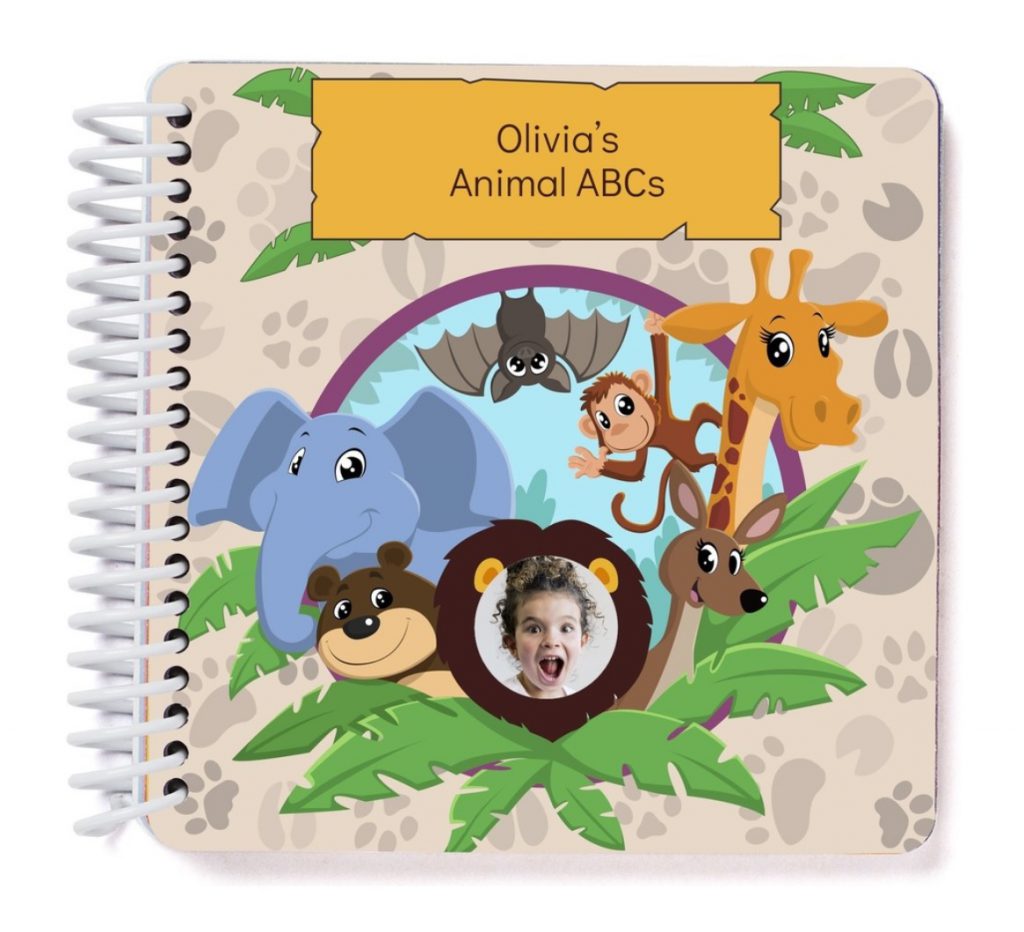 Bonus: Our Custom Board Book of Animal ABCs transforms your little ones into lions or tigers or bears with the turn of each page!  
Decorate
If there ever was a time to string up lights, garland, and all the tinsel, this year would be it. Fun patterns and smiling faces will always brighten up a space, especially during the holidays. That's exactly our goal with this year's collection of photo ornaments.
Our Teardrop Photo Ornaments are a great way to display fun family photos as part of your holiday décor.
Bonus: You can customize your text and layout to match your holiday theme or make a unique & cherished gift.
For a more classic look, our photo ornaments come in scalloped circle shape as well. We encourage mixing it up, and combining the 2 different shaped ornaments on the same tree.
Bonus: They make for fun gift tags!
Entertain
After spending so much time at home, we're all scrambling for things to do. Make the most of your time indoors with these bold, colorful Shapes Photo Puzzles.
Each puzzle features up to seven of your favorite photos, creating a unique and memorable gift. You can also choose from 12, 60, or 252 pieces to keep every level of puzzler in your family entertained!
Celebrate
Does anyone else feel like they hit the pause button on life in the spring? At first glance, it may not look like you did much celebrating this year. And it's true that the size of our celebrations might look different now. But aren't all those little moments still worth celebrating?
Fill the pages of the new Year in Review Book with all the magical moments of 2020. We like to tell our kids that no dream is too big. Well these glossy spiral bound books will show them that no memory is too small!
Pro Tip: Print snapshots from playdates, holidays, snow days along with other mini and major moments.
We've been so excited to introduce you to these new treasures! We hope you find a little something here to brighten up your holidays.
Looking for something, but not finding it here or on our site? We'd love to hear from you. Find us on chat, or email us at support@pinholepress.com. For media inquiries and requests, please email marketing@pinholepress.com.