Creating traditions, like baking holiday cookies, makes the time special and for a brief moment, slows everything down. These little moments are what family memories are all about.  
Ingredients:
1 cup butter or shortening
1 egg
1/4 teaspoon baking powder
1 teaspoon almond extract
3/4 cup sugar
1/2 teaspoon salt
2 1/4 cup flour
Directions:
Mix sugar, eggs and butter until smooth
Add vanilla and almond extract
add baking powder and salt
Mix in flour 1/2 cup at a time
Color your dough as desired then put into Pampered Chef Cookie Press
Twist 1/2 a turn until shaped cookie is out
Bake at 375 degrees F on ungreased cookies sheets for 8-10 minutes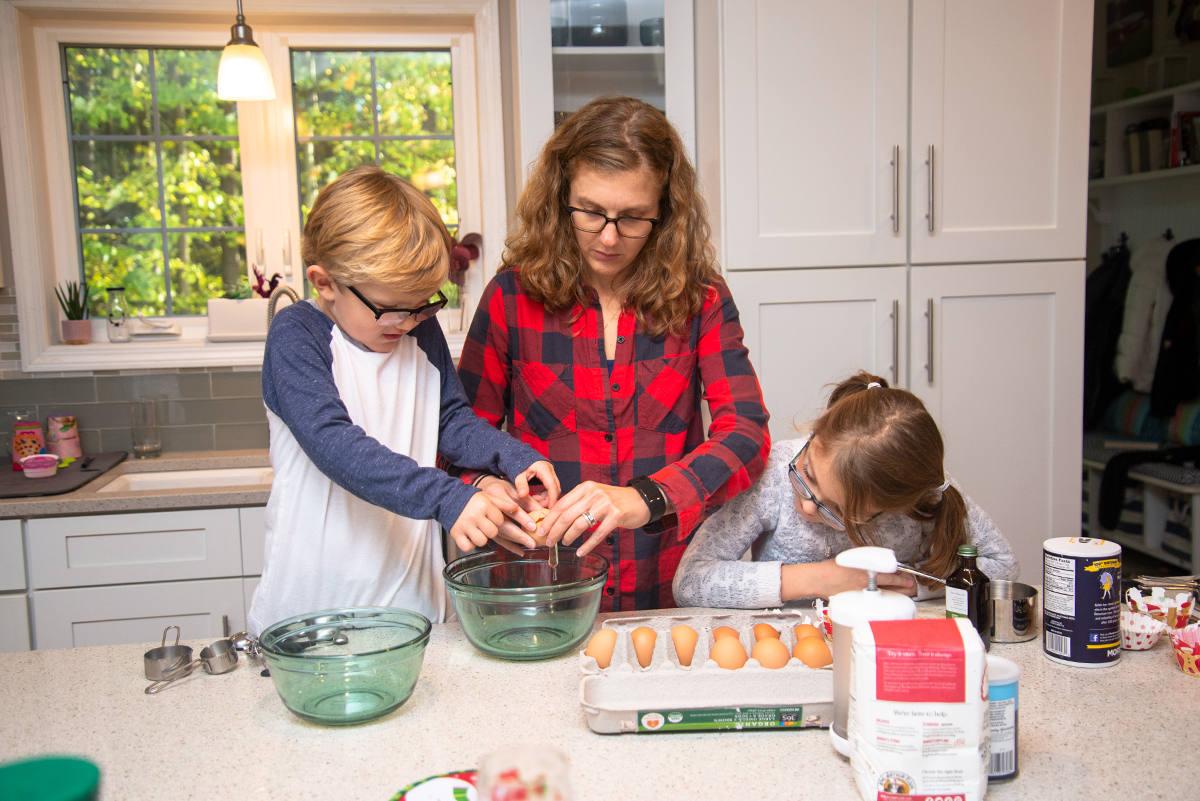 Holiday Spritz Cookies are one of the 25 holiday cookies in the 2018 Holiday Cookie Bake Off, where you can bake-to-win over $1,000 in prizes. Find out more here!
Sabrina Houser is the CEO of Big Brothers Big Sisters of the Capital Region and in 2017 started a company called Capital CFO. She saw a need for small and mid-sized businesses and nonprofits to outsource their bookkeeping and CFO work and she wanted to help and be a resource for those that felt they needed to do it all on their own.  She married her favorite person in 2006 and she and her husband Cory live in Saratoga Springs. They are raising Anna (9) and Cole (6) and adopted a puppy (Pearl) to complete their family. Although Sabrina grew up in the area, she spent almost ten years living in Rochester. She and her husband decided to move to Saratoga because they fell in love with the town, the small resort feel, and the community. Sabrina started a blog for her children to document her second chance at childhood and her journey through parenthood and marriage. Sabrina works hard to strike balance in her life and for her, that means making sure she is creating memories with her family.