We all have that one person in our lives who is just impossible to find a gift for. It might be your dad because he says he doesn't need anything, it might be your best friend who is so picky that whenever she finds something she likes she just buys it, or it might be your sister-in-law a.k.a. the queen of re-gifting. Whoever your difficult recipient is, there's sure to be a great gift that will bring a smile to their face, and won't end up in the re-gifting bin anytime soon.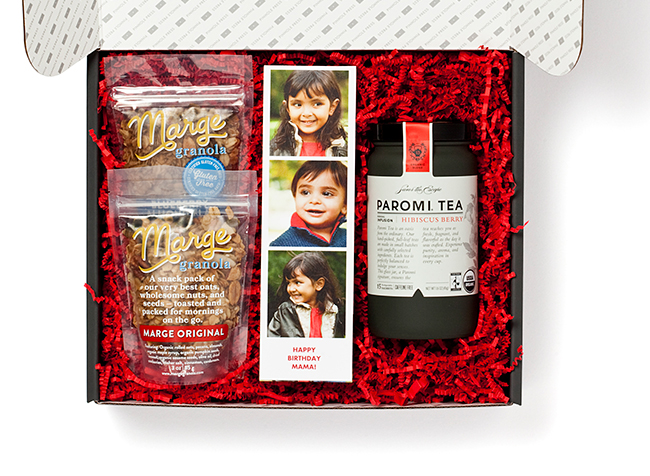 KITS & CARE PACKAGES:
For friends I know really well, I often struggle with finding that one perfect gift. How can a purse, blouse, or book truly convey the depth of your friendship? Instead, I find it's easier to put together a themed care package of smaller gifts that show the nuances of your relationship. Plus, who doesn't love opening one box only to find more presents to unwrap inside?
EXPERIENCES:
A gift doesn't have to be something you can wrap. This is literally the time to think outside the box. Look for classes, tours, or performances that fit with your friend's interest. If there's something your friend has always talked about wanting to learn, why not help them on their way there?
THINGS YOU CAN DO TOGETHER:
What would make those classes or theater tickets even better? If they included some quality time with you, of course. It doesn't have to be something out of the ordinary or expensive, but if you can treat your friend to a fun day away from their normal routine (think brunch, a favorite museum, an afternoon movie, and a quiet, but delicious, dinner), you'll give them a gift to remember.
SOMETHING PERSONAL OR CUSTOM:
Personalization doesn't stop at the monogram. By thinking ahead, you can order a custom piece of art or something meaningful to your friend's everyday life that is personalized specifically to their taste. Think about what simple possessions in their life could use an upgrade, and find a unique version that they will cherish.
When in doubt, look for something that represents your relationship, and will remind your friend of you whenever they use your gift.