Summer is the best. As a teacher, it means time away, time to refuel and time with family. I love that I get to spend the whole Summer making new memories with the family, especially our daughter, Quinn.
She just turned 2 and is at such a fun (though sometimes challenging) age. She is always up for an adventure, which means I am always looking for new ideas of places to go and things to do.
Bubbles are a big hit in our house. Quinn is all about independence, which we love. However, it often leads to spilled bubbles. So I am constantly running out to buy more.
I realized that I had all of the ingredients necessary to make our own bubbles and Quinn loves to "make" thing

s, so we gave it a shot!

I decided that it would be fun to make extra bubbles for Quinn's friends, so we created our own labels at pinholepress.com. We used the mini champagne labels, as they are the perfect size for mason jars. Quinn even helped pick out the picture that we used for her labels. Make sure to order the labels ahead of time in order to allow time for shipping.
Materials:
Dish Soap (any will do, clear or color based on preference)
Corn Syrup
Water
Mason Jars
Measuring cups/ spoons
Pinhole Press Labels
Directions:
Pour 1 3/4 cups of water into each mason jar

Add 2 Tbsp. of corn syrup to each mason jar

Add 4 Tbsp. Dish Soap to each mason jar

Secure Lid

Apply Label

Shake Thoroughly

Enjoy blowing bubbles!
You can even tie a bubble wand around the top of the mason jar with a ribbon in order to add the perfect touch if you are gifting the bubbles! I hope you have as much fun making new memories as we did!
About the Author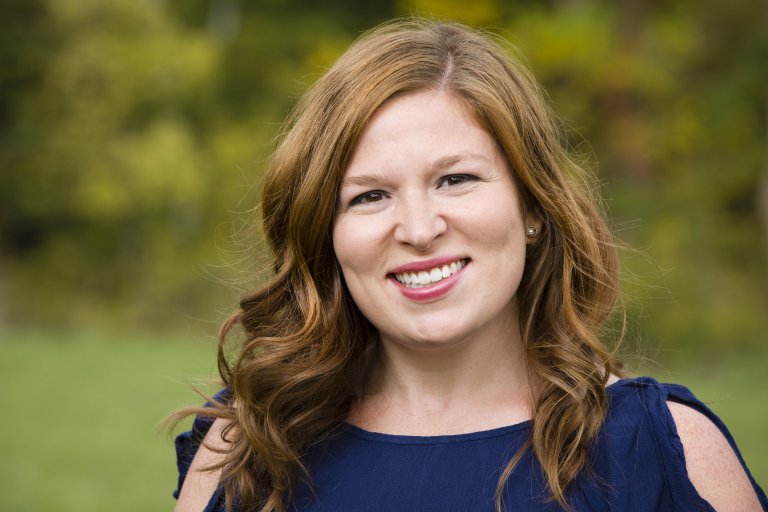 My name is Shannon. Things that I am passionate about: my family, friends, lifestyle blogging individuals with disabilities, baking, traveling, Jesus…oh, and bargains….I'm a sucker for a good bargain! Some might call it being frugal…I call it being thrifty! I was born and raised in Columbus and love exploring the magic of this city. My husband Ryan is my best friend, encourager and partner in crime. Our two-year-old daughter Quinn is the perfect mix of sweet and sassy. She is strong, independent and loves adventure.
Adulting is hard and sometimes all you can do is hang on for the ride. But my aim in life (and in blogging) is not just to survive, but to thrive, to grow and to encourage others to do the same. It is easy to blink and miss it, to miss the joy in the journey. I want to be intentional about seeking joy and more importantly seeking Jesus, even in the hardest of places. I want to make the most of my blink and I hope to encourage and challenge you to do the same! Visit mylifeintheblink.com to see more.