This day and age, we all have people we follow on Instagram for one reason or another. We love getting a snapshot of their day-to-day lives because we can relate and connect with them in ways that are otherwise hard in this digital world. Kelle Hampton has been one of my favorite influencers to follow because she's funny, down to earth and keeps it real.
Recently, I've been addicted to her dollhouse saga (so much so, that when I get a notification she's posted to her story, I drop everything I'm doing to watch it). She bought her daughter, Nella, a dollhouse for her birthday and has dove down the rabbit hole of dollhouse renovations. It's been amazing to see how she transformed this simple white dollhouse to a house that I would like to evict the hedgehogs and move into myself.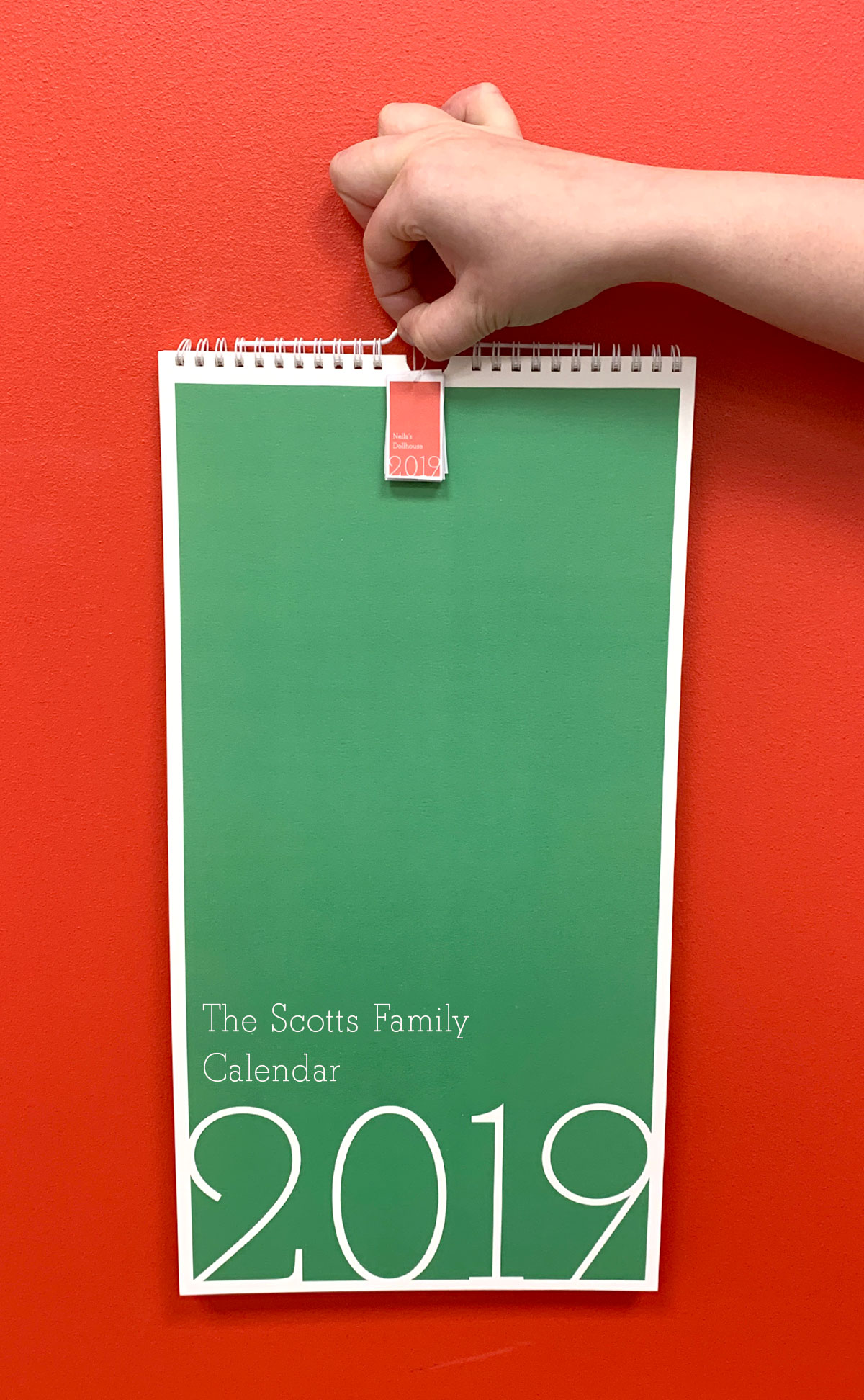 We've worked with Kelle in the past on her grown-up sized photo gifts, so I thought it was only fitting that the (soon to be displaced) hedgehogs have their own. Follow along to see how you can make your own teeny-tiny dollhouse photo gifts!
Note: You will need Photoshop to place your images in the template files. You can download it for a 7-day free trial!
Download Dollhouse Photo Gift Template Files Here
How to Personalize the Photo Gift Templates
This one is the hardest step. If you don't know how to use Photoshop it can be a little confusing, but follow along to get your images into the photo boxes.
How to Assemble your Teeny-Tiny Calendar
Print out your newly personized calendar and follow the steps below to put it together. You'll need a needle and thread to assemble your calendar.
Too bad command strips aren't dollhouse sized, hanging it won't be renter-friendly!
How to Assemble your Teeny-Tiny Photo Book
I don't have kids, but a really pretty dollhouse may be donated to my local Salvation Army soon…Thanks, Kelle, for my new hobby!
A self-proclaimed New Yorker from the Midwest, Rachel lets design and color inspire her everyday life. Designer by day and DIYer by night, you can follow all of her latest projects on Digs & DIY, where she documents her favorites from recipes to redesign.